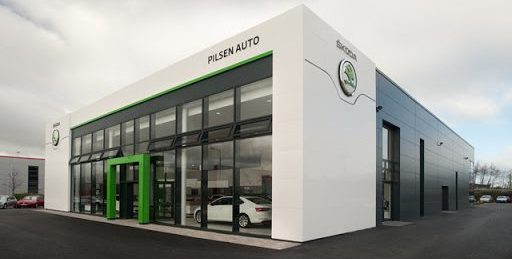 PILSEN AUTO CORONAVIRUS (COVID-19) UPDATE
In response to the latest developments with regards to the outbreak of COVID-19, we want to reassure you that Pilsen Auto does not in any way underestimate the impact posed by Covid-19 and that we are doing everything we can to keep our staff, our customers and our suppliers safe while at the same time trying to prioritise customer needs as much as possible.
As such we have continuously updated our operational procedures in order to fully comply with the latest Government & HSE guidelines.
Effective from 6 pm today, 25th March 2020, we will be making the following changes in order to safeguard our Customers & staff.
Showroom Opening & Emergency Contact Details:
Our Dealership in Ballymount will be closed through this difficult period.
General communication can be carried out to our hello@pilsen.ie.
Skoda Customer Care 1800 202 102.
Pilsen Skoda Service breakdown booking 087 1040166.
Sales Departments:
You will be able to discuss options by email & all our stock will be both on Pilsen.ie & Carzone for viewing online, our staff will not be based in our showrooms.
If you have already purchased a car from us and are due to collect it, we will contact you to make the necessary delivery arrangements.
Service Departments:
We recognise the urgent need to prioritise our resources to keep our Customers mobile – especially those frontline staff who are providing medical & emergency services support to the most vulnerable in our society. We will be curtailing our capacity for non-essential service work for the moment.
We will continue to accept tow-ins and breakdowns but again this has to be on the basis that we are contacted by the customer or tow-in operator to notify us that the vehicle is coming in.
All payments will only be accepted by credit or debit card only.
Parts Departments:
We will no longer be facilitating front counter parts sales at our showrooms during this time.
We hope that you can understand the requirement for us to move to these measures. We will continue to monitor the situation closely & follow the advice from the HSE, WHO and Government Departments.
We recognise that this is an extremely difficult & anxious time for all individuals, families, businesses & the wider community & we really appreciate your continued business and support.
CORONAVIRUS (COVID-19) FAQS
Latest information and answers to the frequently asked questions from ŠKODA IRELAND.